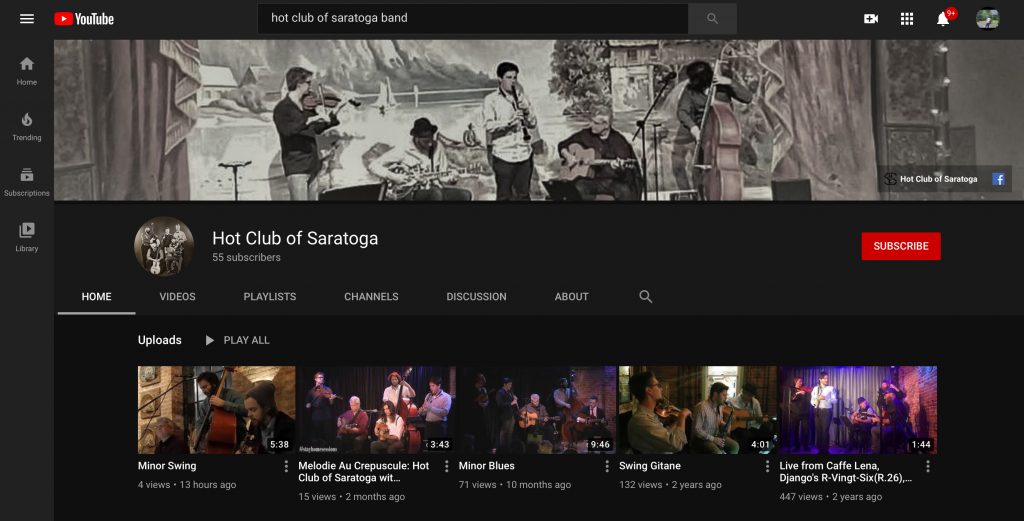 Welcome to our first virtual Cafe Livre performance. The Hot Club of Saratoga will be performing live on their YouTube channel for all. The Gypsy swing band will start the show at 7:00 EST and perform for about one hour.
How to find the show? The simplest way to find the show is connect to YouTube and search for "Hot Club of Saratoga". The search will bring up their YouTube Channel page. The live show will be the first link on their page and be active about 10 minutes before the show starts. You can also click on this link.
https://www.youtube.com/user/hotclubofsaratoga
if you have a streaming device like a Roku, Amazon Fire, Chromecast or Apple TV, make sure you have the YouTube app installed. That way, you can stream the concert directly to your TV screen!